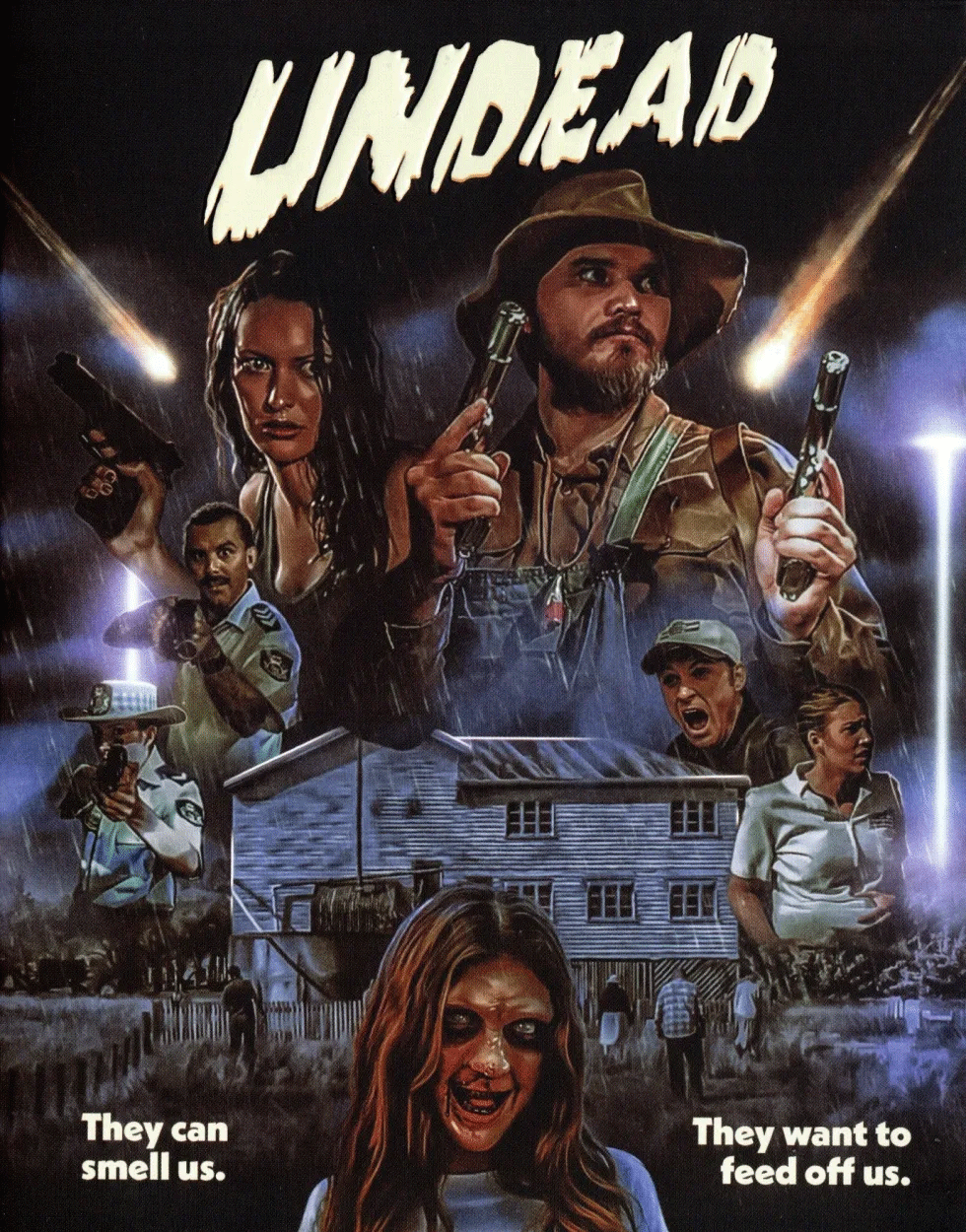 UNDEAD - BLU-RAY (LIMITED EDITION)
£32.00
This special limited edition embossed and spot gloss slipcover (designed by Chris Barnes) is limited to 2,000 units.
An onslaught of meteorites crash-land in the small country town of Berkeley. The bombardment brings with it an otherworldly infection. The living dead are awoken and a small band of desperate survivors led by local beauty pageant winner René (Felicity Mason, Mortified), and town looney Marion (Mungo McKay, Daybreakers), fight for survival in a world gone mad. The Spierig Brothers' Undead is packed with action, loaded with laughs, and filled with wild twists and turns, defining it as an Aussie cult classic.
directed by: Michael Spierig, Peter Spierig
starring: Felicity Mason, Mungo McKay, Rob Jenkins
2003 / 98 min / 1.85:1 / English DTS-HD MA 5.1
Additional info:
Region Free Blu-ray
Audio Commentary with Directors Peter and Michael Spierig and Cinematographer Andy Strahorn
On the set of Undead
Attack of the Undead - Short Film
The making of Undead
Home made Dolly video
Undead camera and make-up tests
CD Soundtrack

Booklet featuring essay by BJ Colangelo, Poster with new art by Chris Barnes
English SDH subtitles
LIMITED EDITION
SLIPCASE
BLU-RAY - REGION FREE.
UMBRELLA ENTERTAINMENT.