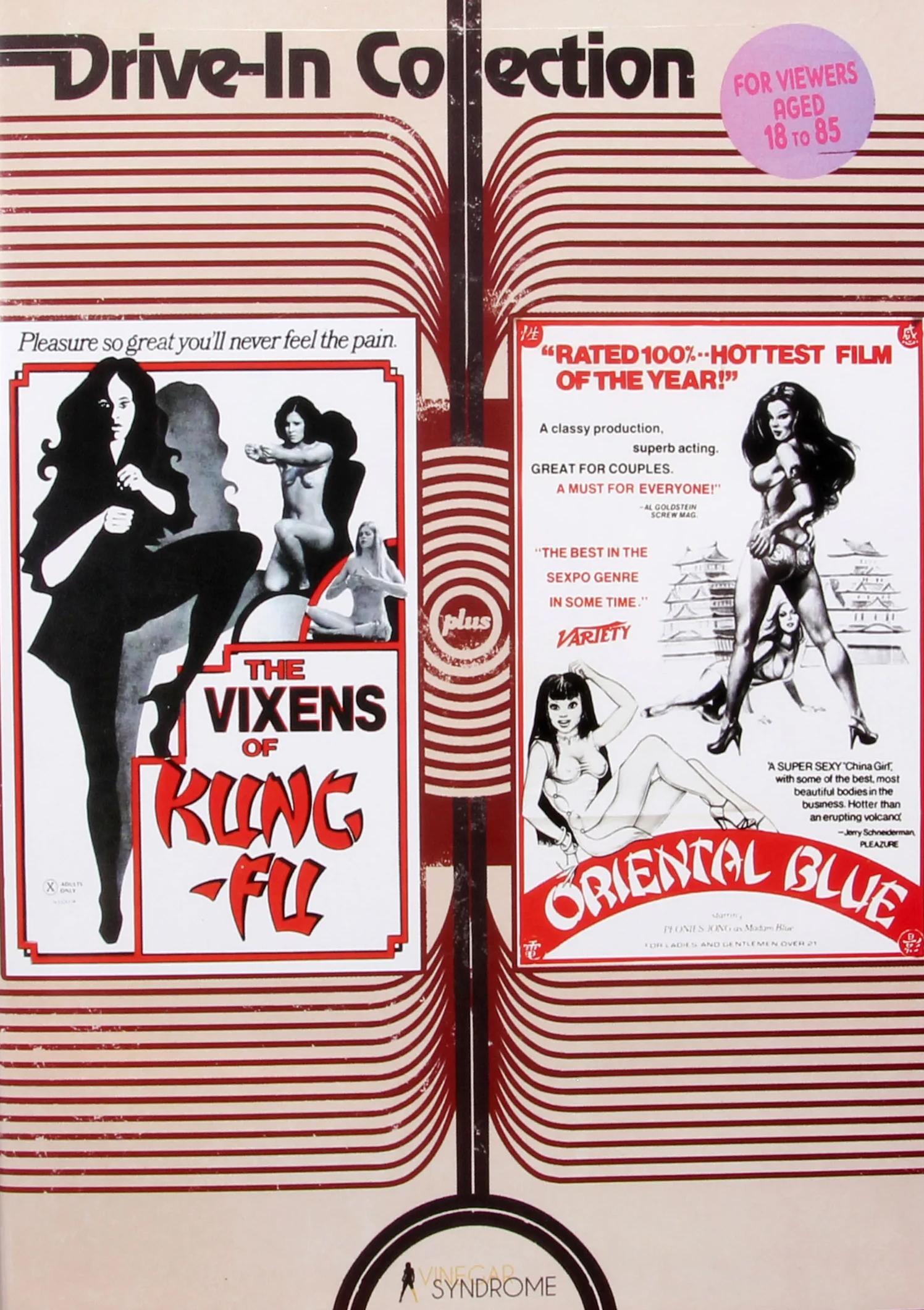 THE VIXENS OF KUNG-FU / ORIENTAL BLUE - DVD
£18.00
DOUBLE-BILL DRIVE IN COLLECTION
Two Times Square classics from the vaults of New York's oldest surviving producers of underground sexploitation and sleaze -- Distribpix, Inc.
THE VIXENS OF KUNG-FU (1975):
After being brutally assaulted by a group of men, a young prostitute is taken in by a secret sect of beautiful female kung-fu masters, who teach her about the erotic side of martial arts.
70 minutes / Color / AR: 1.85:1
ORIENTAL BLUE (1975):
Madam Blue runs an underground white slave trade operation in an apartment beneath a Chinese restaurant. Her evil henchmen kidnap nubile women off the city streets and subject them to the most unspeakable acts of pleasure.
85 minutes / Color / AR: 1.85:1
Director: Bill Milling
Actors: Bobby Astyr, Jamie Gillis, Bree Anthony, C.J. Laing, Peonies Jong
Dual Layer DVD-9 | Region Free | 16:9 Anamorphic | 1.85:1 AR | MONO
2k scan from archival film elements
VIXENS = 35mm original camera negative / ORIENTAL = 35mm answer print
REGION FREE (NTSC)
Vinegar Syndrome.