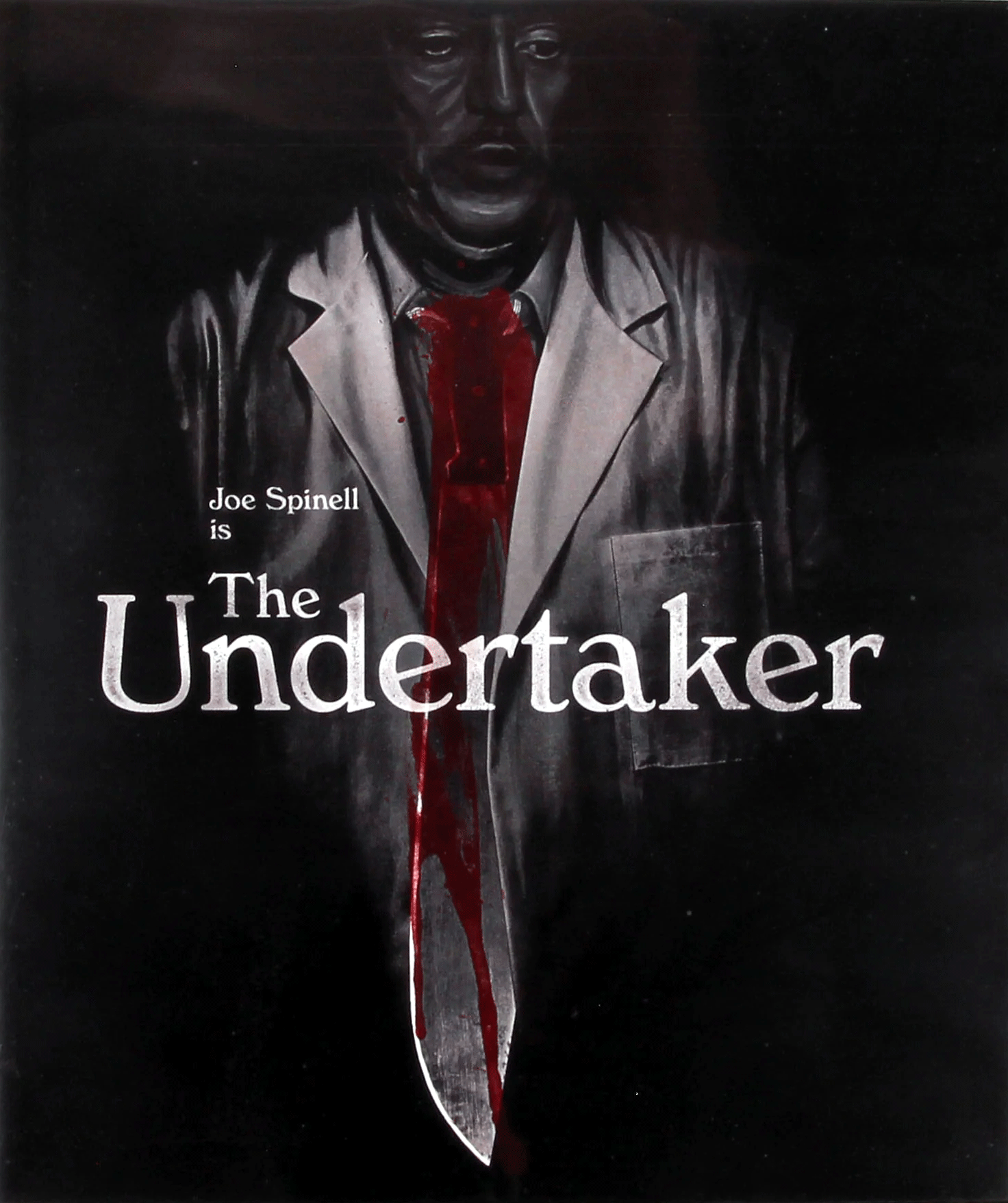 THE UNDERTAKER - BLU-RAY / DVD
£27.00
THIS SET CONTAINS BOTH BLU-RAY AND DVD - REGION FREE.
For years Roscoe (Joe Spinell) has been the town undertaker. However, inside his funeral home, he's been amassing a bloody collection of human souvenirs, which he uses in unspeakable acts of violence and perversion. When some townspeople begin to disappear under strange circumstances, Roscoe's nephew starts to grow suspicious of the goings on at his uncle's funeral parlor. As he gets closer to the truth, he inadvertently begins putting the lives of those around him at risk, as well as his own...
One of cult superstar Joe Spinell's final films, THE UNDERTAKER is a dark and violent slasher featuring one of Spinell's most memorable and flamboyant performances. Long thought lost and only available in bootlegs or its radically recut and heavily censored version, Vinegar Syndrome proudly presents THE UNDERTAKER newly restored from its original 35mm original camera negative and on Blu-ray for the first time. Also included are never before seen outtakes, production still gallery, and a brand new interview and commentary with writer/actor/director William Kennedy, who tells the story of this unjustly forgotten slice of late 80s horror.
Directed by: William Kennedy, Steve Bono, Frank Avianca & Richard E. Brooks
Starring: Joe Spinell, Rebeca Yaron, Patrick Askin, Susan Bachli, William Kennedy
1988 / 88 minutes / Color / 1.85:1
Scanned and restored in 2k from 35mm camera negative, with select shots sourced from tape elements
Commentary track with director / writer / actor William Kennedy
"Making the Undertaker" interview with William Kennedy
Director introduction
Outtakes
Archival promotional video
Production still gallery
Booklet essay by Michael Gingold
Reverse cover artwork
English SDH Subtitles
BLU-RAY - REGION FREE
DVD - REGION FREE
VINEGAR SYNDROME