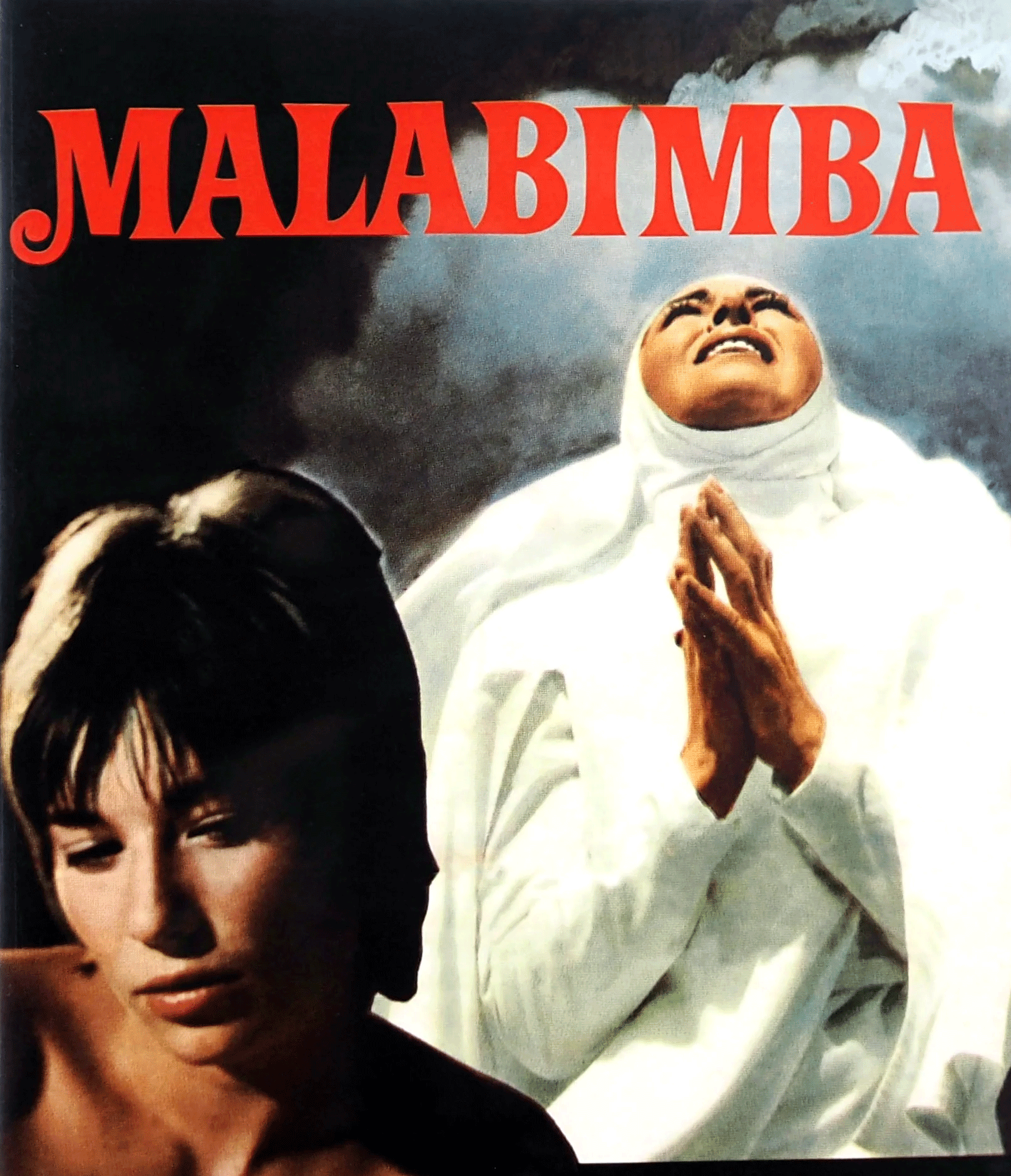 MALABIMBA - BLU-RAY / DVD
£28.00
THIS SET CONTAIN BOTH BLU-RAY AND DVD - REGION FREE.
Bimba (Katell Laennec) lives in a gothic castle with her parents. However, when her mother dies under mysterious circumstances while involved in a seance, Bimba begins acting in increasingly strange and perverted ways. With her father at a loss for what to do, he invites a beautiful nun into the castle to try and get her under control. However the sister soon suspects that Bimba has become possessed by an insatiable, sex starved demon which will stop at nothing, including murder, to fulfill its depraved and unholy desires.
From the warped and deranged mind of one of Italy's foremost purveyors of top quality sleaze, Andrea Bianchi (Burial Ground, Strip Nude for Your Killer), comes one of the most shocking and blasphemous pieces of sexploitation cinema ever made: MALABIMBA. Co-starring Giancarlo Del Duca (Giallo A Venezia), Patricia Webley (Play Motel), and Mariangela Girodano (Patrick Still Lives), Vinegar Syndrome is proud to give this notorious, hardcore Exorcist riff its worldwide Blu-ray debut, newly restored in 2K from its original 16mm camera negative and presented here in its fully uncut and uncensored, 100 minute version.
Directed by: Andrea Bianchi
Starring: Katell Laennec, Enzo Fisichella, Patrizia Webley, Giuseppe Marrocco, Elisa Mainardi
1979 / 100 min / 1.85:1

Additional info:
• Region Free Blu-ray/DVD combo
• Newly scanned & restored in 2k from its 16mm original negative
• "Malabimba Uncovered" - interviews with actress Mariangela Giordano and cinematographer Franco Villa
• Brand new audio commentary with film historians and authors Samm Deighan, Heather Drain, and Kat Ellinger
• Theatrical trailer
• Reversible cover artwork
• SDH English subtitles
BLU-RAY - REGION FREE.
DVD - REGION FREE.
VINEGAR SYNDROME.