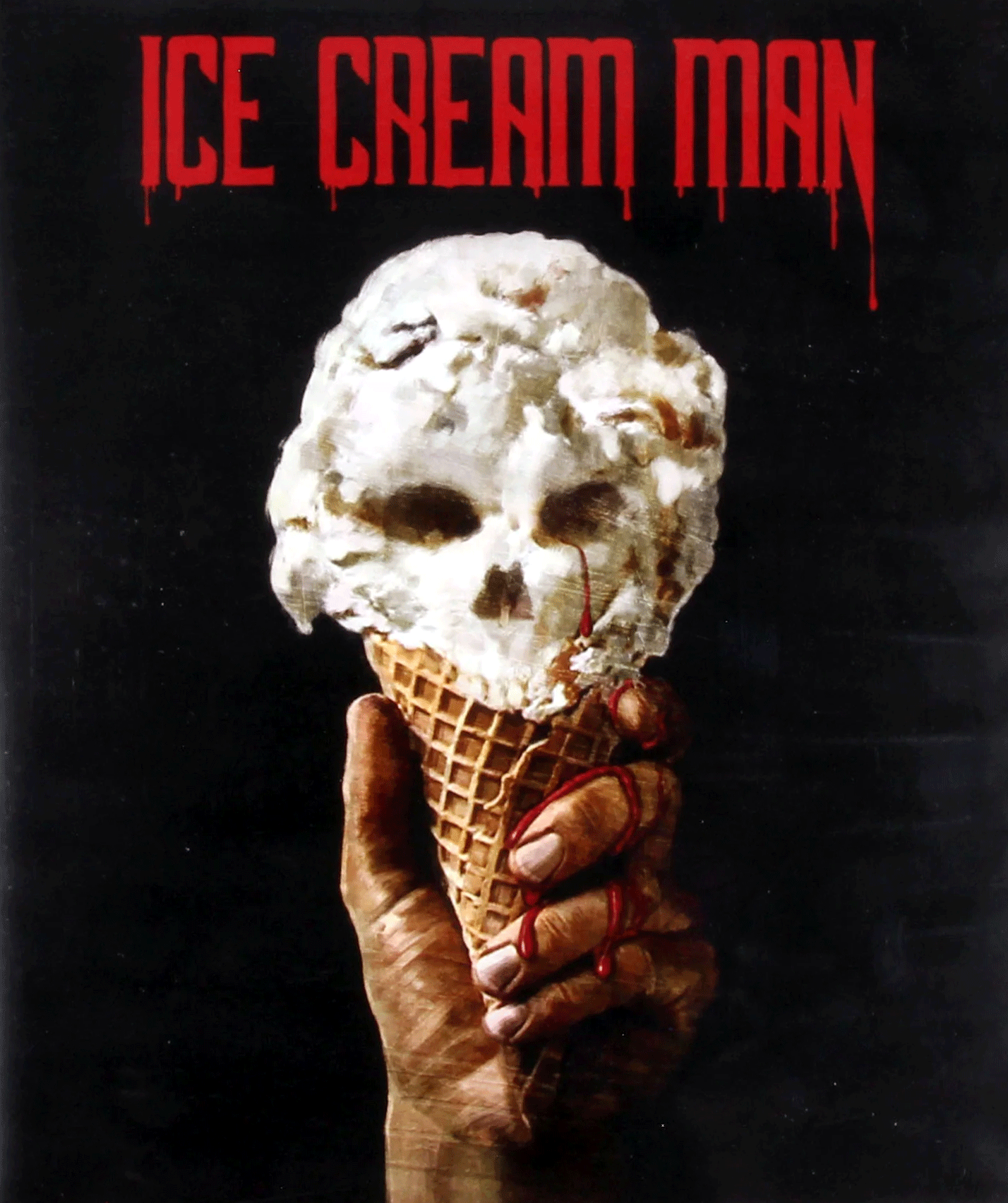 ICE CREAM MAN - BLU-RAY / DVD
£27.00
THIS SET CONTAINS BOTH BLU-RAY AND DVD - REGION FREE.
Gregory (
Clint Howard
), the local ice cream man, just wants people to be nice to him and to sell the neighborhood children his ice cream treats. Unfortunately, the adults disrespect him, and the kids fear him, so, as any recently released mental patient would do, Gregory begins brutally murdering anyone who prevents him from having a happy, happy, happy day...
One of the quintessential cult horror films of the mid 90s, Norman Apstein's ICE CREAM MAN is a gleefully absurd, gory, and hilarious direct to video slasher, punctuated by an off the wall starring performance from the one and only Clint Howard and featuring Olivia Hussey (BLACK CHRISTMAS), David Naughton (AN AMERICAN WEREWOLF IN LONDON), and Jan-Michael Vincent (AIRWOLF). Vinegar Syndrome proudly presents this madcap gore fest in its Blu-ray debut, fully uncut and newly restored from its original 35mm camera negative!
Directed by: Norman Apstein
Starring: Clint Howard, Olivia Hussey, David Naughton, Jan-Michael Vincent
1994 / 86 minutes / Color / 1.85:1 OAR
Region free Blu-ray/DVD combo pack
Special Limited Edition Slipcover release (2,500 units)
Newly scanned and restored in 2k from the 35mm original negative
Commentary track with: Norman Apstein (director)
"Ice Cream Man" Monstervision Summer School Edition with Joe Bob Briggs & Clint Howard
Interview with Clint Howard (actor)
Interview with Norman Apstein
Interview with David Goldstein (producer)
Still gallery
Slipcover designed by Speed Blur
Reversible cover artwork
English SDH subtitles
BLU-RAY - REGION FREE.
DVD - REGION FREE.
VINEGAR SYNDROME.