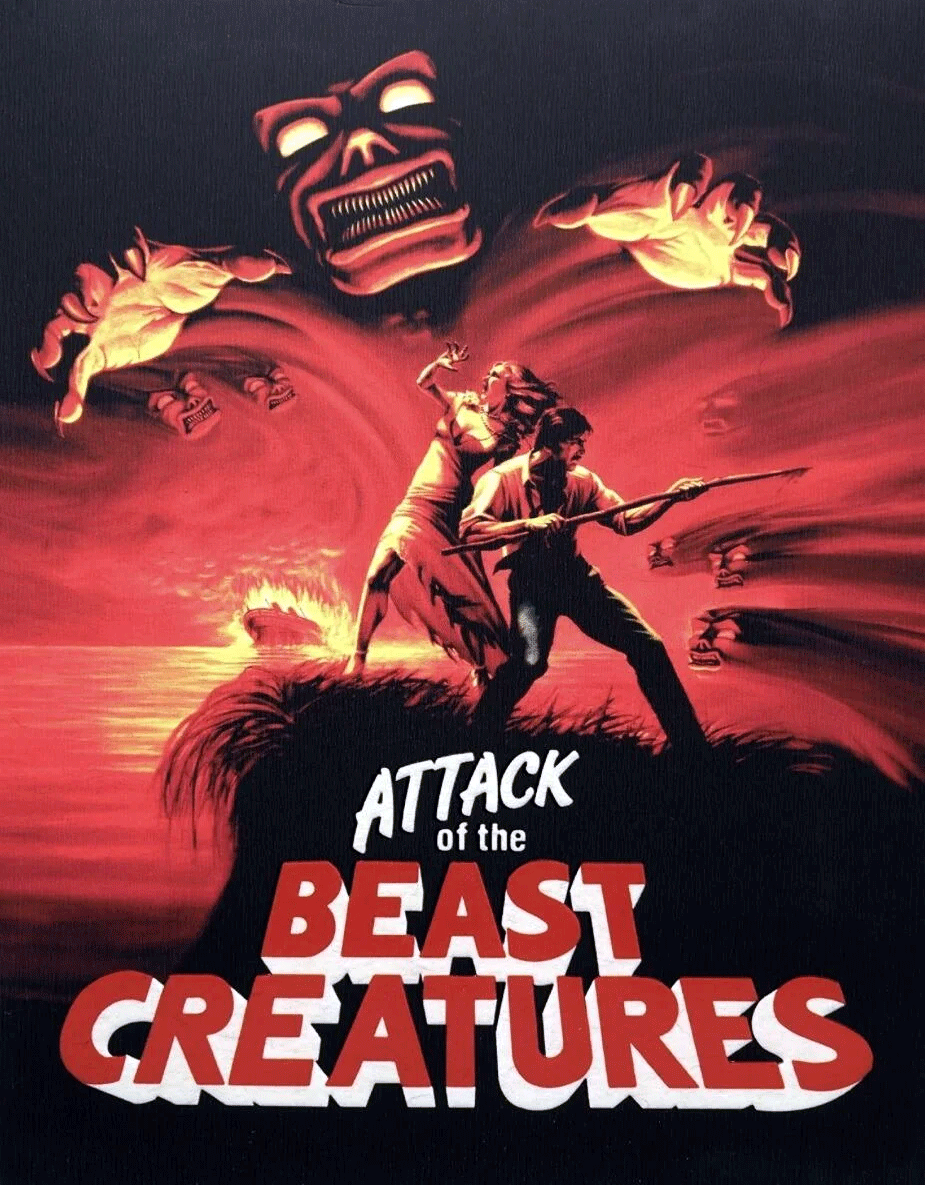 ATTACK OF THE BEAST CREATURES - BLU-RAY
£32.00
A beloved regional horror vortex that was conjured in Connecticut, ATTACK OF THE BEAST CREATURES is a triumph of low budget ingenuity. In an unknown galaxy, a group of travelers crash their boat on an island. At first, all is well. But when a man takes a dip in an acid lake and becomes a steaming pile of gloop, it's clear that there's trouble in paradise. That's when the cult of demon dolls reveal themselves . . . and their appetite for eating faces. Fueled by outrageous gore, a sublime synthesizer score, and jaw-dropping puppet effects, this is what happens when a mid-century creature feature collides with DIY surrealism and everyone wins. AGFA is honored to present ATTACK OF THE BEAST CREATURES—originally known as HELL ISLAND—on disc for the first time, featuring a restoration from the original 16mm camera negative and an island full of bloodthirsty extras.
directed by: Mike Stanley
starring: Various
1985 / 80 min / 1.85:1 / English DTS-HD MA 1.0
Additional info:
Region Free Blu-ray
Restoration of the original theatrical version from the 16mm camera negative
Partial commentary with director Mike Stanley
Interviews with Mike Stanley and writer Robert Hutton
Test footage
Preservation of the VHS version from the 1" tape master
English SDH subtitles
BLU-RAY - ALL REGION.
AGFA.